Drive for the trees!
Program
Together for a greener future!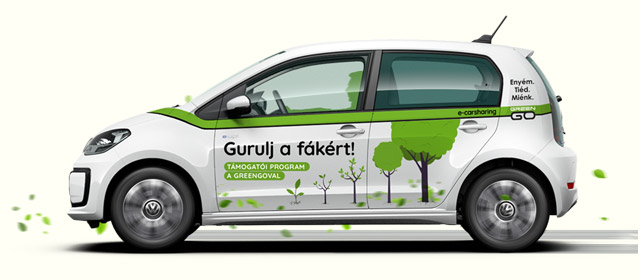 CO2 emission is one of the biggest challenges today, to which urban transport also makes a major contribution. For us it is extremely important not to burden the air of Budapest with more exhaust gas but we know we can do more than that. Therefore besides operating an emission-free fleet we have decided to capture CO2 emissions from less environmentally friendly vehicles with newly planted trees.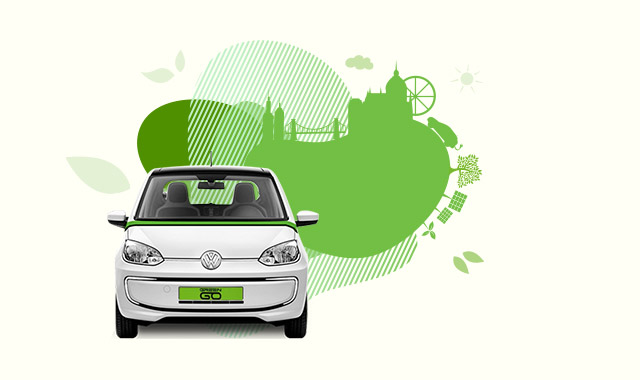 We planted nearly 7000 trees, with the help of 7000 greengoers
We want carsharing to be a sustainable alternative until all market players switch to a purely electrical solution.
And since having enough tree is an utopy
we will not stop here but continue to work along with the 10 Million Trees Foundation to plan new plantings for 2023.
And here you come into the picture!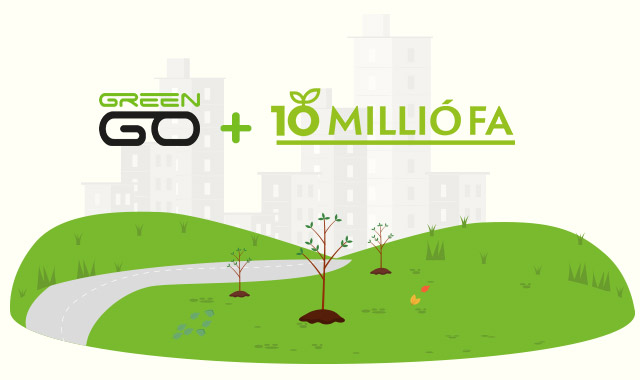 Drive for the trees! Program
If you would like to contribute to tree planting for a cleaner present and future, join our Drive for the Trees! Program.

Doing so will cost you just 1 Ft more each minute spent driving. In addition, at the end of each phase, GreenGo adds 1 Ft for every kilometer you've covered, further fattening the piggy bank.
So if you are on board, you will pay 100 Ft instead of 99 Ft, 79 Ft instead of 78 Ft, or 53 Ft instead of 52 Ft for every minute spent driving, depending on your price plan. Non-driving fees such as parking or reservation remain unchanged.
Between November 2022 and March 2023, GreenGo users collected 1,5 million minutes. After adding our part to the nearly 6000 already planted trees, we put in the ground an additional almost 1000!
As this cause is of utmost importance, we will continue the campaign from 1st of March.
Details can be found in the GTC
If you took part in the program earlier, and you wish to continue to do so, then you have nothing to do, your participation in the program is automatic.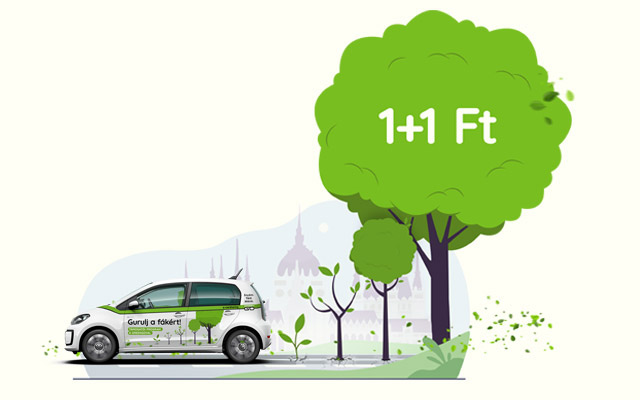 Bonus minutes
In addition, you may also earn bonus minutes while you drive for the trees. How?
Enter the GAF20BONUSZ code in the app under the Discounts menu, and after that we will give you 20 bonus minutes for every 200 minutes driven under the program
, which you have one month to use. In case of longer trips, we account you a maximum of 200 minutes per 24 hours. The offer is valid until 31st of March, 2024. For details see our
Terms of Promotions
("Gurulj a fákért! 20 bónuszperc").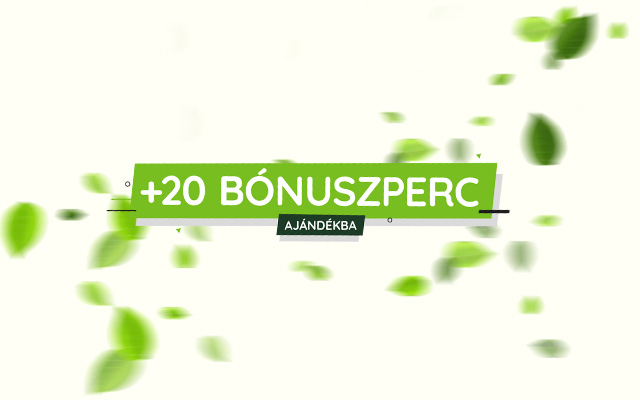 You can join the Drive for the Trees! Program in the application under the Drive for the trees! menu. You also have the option to set it at the end of your rentals.
Why is it good to plant trees?
In addition to producing oxygen trees play a key role in the processing of harmful carbon dioxide in the atmosphere, sequestering pollutants, filtering the air, providing protection against the harmful effects of noise pollution and vibration thus protecting even the surrounding residential buildings.
Trees also not only improve our mental health and well-being, but also have a beneficial effect in the summer heat. They make hot weather more bearable, cool the air and contribute to the improvement of the urban ecosystem.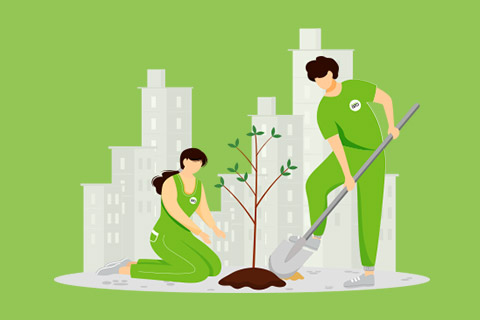 Drive with us for the trees!
Let's drive together for the trees!